Looking for a Wedding Gowns and Dresses in Ghana. Here is our list of the best places to start your search.
Knottings Bridals was formed in the year 2008 by Priscilla Davies, CEO. She was inspired by the emotions her friends experienced in getting their desired gowns or planning their weddings, so she now dedicates her time to wedding planning and manufacturing of wedding gowns. It has turned out to be a complete success. Knottings Bridals continues to be a budding success in the eyes of its customers, fans and well-wishers in Ghana and other parts of the world.
We pride ourselves as a premier organization that rents out designer bridal gowns, suits & Tux for weddings.
At a fraction of the sale price we can rent you gowns from David's Bridal, Alfred Angelo, Michael Angelo, Paloma Blanca etc.
We do Hair and Makeup, Car Rental, Decorations, Catering and waiting, Security, etc.
Whatever your dress size, or your wedding theme, you can get everything you need right from us for your perfect day.
Opening in 2013, Royal Bridal provides couture gowns to Ghanaian brides, with a focus on the experience of finding "the dress" of your dreams.
Our patient and experienced staff will help you find the perfect dress for your special day.
NISSI'S BRIDALS is an online Bridal Couture that provides Wedding Gowns, Bridesmaid Dresses, Shoes, Accessories and anything that will help make your event memorable.
CONTACT US: nissisbridal@yahoo.com PHONE #: 00233 302812818 or 0204303035
Windsor Bridal offers exquisite bridal gowns of high quality at extraordinary value. With our extensive range of gowns and designs, you will be able to select a gown to suite any bride. We have different designs over 100 designs available as per order.
We believe we offer a wide range of exclusive well-designed bridal gowns at some of the most competitive prices. If our years of experience in the bridal industry have taught us anything, it is that brides want three things a striking gown, at a great price and an unbelievable service
MANYAME BRIDALS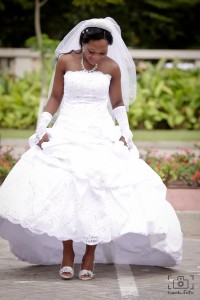 Manyame Bridals is a complete source for brides to find all wedding items: bridal gowns, dresses, bridesmaid dresses, bridal accessories, bridal coordinators, formal wear, wedding invitations, flower girl apparel, veils, tiaras, shoes, jewellery, bridal headpieces and many many more.
Of all the special days in your life this is THE ONE all ladies dream of and sigh over endlessly. It's taken a lifetime of hopes and dreams and tears to reach the day of your wedding. No wonder you want it to be PERFECT! Manyame Bridals is here to help!!!
For your best collection of Bridals wear and accessories, come to Manyame Bridals for your great deal of 5% to 7% discount.
Traditions operates a hat and bridal shop inside Accra mall; shop no. G056 and an Osu branch within Pokua House; 25 Mission St. Ext. Available here is Traditions' School of Millinery which runs hat making courses.
The bridal section of Traditions offers rental services for gowns as well exquisite and authentic gowns for sale. Visit our Accra mall and Osu branches to see a diverse range of bridal gowns, fascinators, hats and accessories.
Cee Cee's Brida­ls, is a new and a one stop brida­l shop opene­d in Ghana (Tema­, Commu­nity 10) which offer­s a varie­ty of exclu­sive servi­ces like event­s (wedd­ing) plann­ing , food and cater­ing servi­ces, decor­ation­s, renta­ls, music and also in stock are brida­l acces­sorie­s and weddi­ng gowns for buyin­g and renti­ng.
The brida­l store sets out to cater for every futur­e bride and their indiv­idual needs­.
wit­h a varie­ty of exqui­site and sophi­stica­ted dress­es, we provi­de a large range of sizes­, from 6 – 22.
With our own in house seams­tress we can adjus­t any of our dress­es to give you that perfe­ct fit, along­side offer­ing a servi­ce that allow­s you to creat­e the dress of your dream­s.
Specially selected wedding dresses for sale at low prices!
Call today for fitting!
This boutique is created by International Award-winning fashion Designer – Estella Couture (USA).
A Once Stop Place For Everything SUITS For Both Men And Women Of All Shapes And Sizes!

Why Pay So Much For An Imported SUITS Which Does Not Fit Your Size And Shape When You Can Saw It Right Here For A Fraction Of The Price And Get Properly Fitted.
Your Size and Built is no problem, We Saw To Fit!!!!
Wilsdom African Designs is an online shop on various African clothing. 

If you're looking for a variety of designs, this is the place for you!
Shop for affordable wedding/bridal gowns, women's clothing and accessories. if you've got the attitude, we've got the style to make you look good for less