Looking to find Wedding Venues in Accra, Ghana. Here is our list of the best places to start your search.
Personalized Design, Decor and Rentals – Its your day, so our wedding planning services are all about you!
Our experienced wedding consultant will listen to your needs, your dreams and help you plan every detail from the bridal shower to the wedding ceremony to the reception.
The Hotel is located in close proximity to the business district of Accra
The Regency has 10 Suites and 26 Standard rooms all tastefully decorated, with air conditioning, multi-channel satellite TV, hot and cold water points, Wi – Fi and mini bar.
Our conference complex has 8 halls with varying seating capacity of between 5 to 320 guests. Business center and Forex bureaus are available for guests use.
A child friendly Swimming Pool is set in an open, airy and stimulating environment capable of seating 500 persons for any outdoor event such as wedding receptions, birthday and anniversary celebrations.
With its scenic view and tranquil atmosphere the Ramada Resort Accra is the ideal place for hosting functions. The spacious poolside holds promise for cocktail parties and catwalk extravaganzas.
Our service doesn't end with providing the premises. We plan the details of your program with you and can set up the premises to go with your event theme. Our chefs will be available to assist you in selecting a menu for the occasion.
Throughout your event our dedicated team will ensure that all services are provided on schedule.
Set amidst tropical landscaped gardens adjacent to one of Ghana's most popular beaches in the country's administrative, communications and economic centre in Accra, the Labadi Beach Hotel caters for the business and leisure traveler. The hotel has earned itself the reputation of being the most sought after business venue in the country.
Not only will we help you plan, design and coordinate your function, but we will be on hand to ensure that your event is a resounding success. We do not charge venue hire for breakfast, lunch and dinner for as long as there are more than 20 guests.
Korkdam Hotel, which enjoys a prime location in a quiet area at New Achimota, is the embodiment of style, comfort and convenience.
Korkdam offers you a sustained tradition of elegance and service.
The promptness and efficiency of our service will always meet your expectations.
We are committed to making your stay an extraordinary one. Our outstanding full service restaurant will meet your catering needs for events like wedding receptions and Birthday parties.
NEXT DOOR BEACH RESORT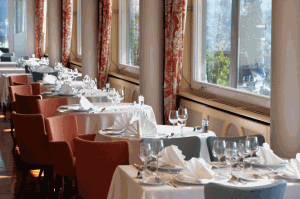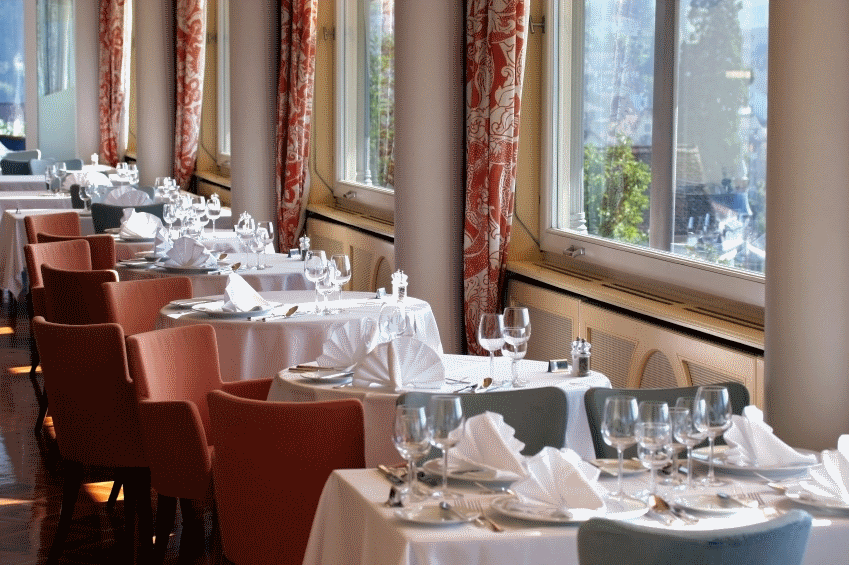 The restaurant at Next Door Beach Resort offers a wide variety of Continental and Ghanaian dishes for you to enjoy. Their tasty meals are hygienically prepared by our experienced kitchen staff.
Ghanaian dishes include Fufu, Jollof or Banku with Goat, Chicken, Beef, Fish, Snails or Bushmeat. Others dishes include Red, Okra Stew, Tilapia, etc.
Our Continental dishes include Seafood (Fish, Octopus, Lobster), Chicken, Beef, Salad, Rice, Chips, Pasta, Pizza, Khebab, etc.
The bar is stocked with a wide range of spirits, local and imported beers, cocktails, wines, fruit juices and soft drinks.
We cater for weddings, parties and other special occasions.
At the Palm Beach Hotel, We take great pride in creating that just right ambiance for any occasion – be it a small intimate dinner party, or a grand gala evening with hundred of guests.
Palm Beach Hotel has the best facilities in Accra to ensure that special moments becomes treasured memories. Attention to details in our hallmark, whether it is for a romantic  weddings, birthday, retirements, and graduations – or larger events such as fashion shows, pageants, Awards ceremonies, dinner dances and official functions of state.
Ghana's only exclusive hotel, and the nation's hotel for presidents and royals.
Recognized for providing the tightest in guest security, privacy, personalized services and convenience in doing business from the comfort of one's hotel room. Mplaza Hotel, the ultimate in exclusive services.
For banqueting are the 140-seater indoor banquet hall, the 200 capacity pool terrace 1000 capacity Pace and the Plaza Court
Classically designed and exquisitely decorated, Tesano Royale offers a very special environment, in which people can celebrate with family, friends or colleagues.
NOT LISTED? Do you have a Wedding Venue in Accra. Please email us to be added to our list