Looking to find Ghana Wedding Venues
Here is our list of the best places to start your search for Ghana Wedding Venues.
A 1900's European residence has been restored to its original grace and grandeur. It has an inspiring warm ambiance and outstanding service to create enjoyable memories lasting a lifetime. Cleaver House provides space for your moment.
For your meetings, Conferences, workshops, exhibitions, parties, wedding receptions and more, you would need serenity and privacy.
Cleaver House provides you exactly that. Comfort and luxury awaits you.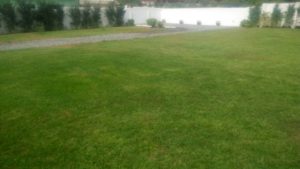 Dreamz & Memoriez Events is an event planning company which is dedicated in producing and creating luxury events in Ghana and beyond, delighting our clients with elegant but simple and classy events concepts which gives our clients the wow experience.
We also have a beautiful garden which has a sitting capacity of up to a 1000 people. For your decor and rental services you can count on us to deliver swiftly.
Whatever the event, you dream it and we make it happen.
We are located at New Achimota, Kingsby Roundabout, Asene Street.
We can reached on 0265 238023
we offer our Event grounds for Social Celebrations, Wedding, Private and Business Parties, Movie making etc. We are offering summer discount as much as 50% for your organise events.
Contact us at: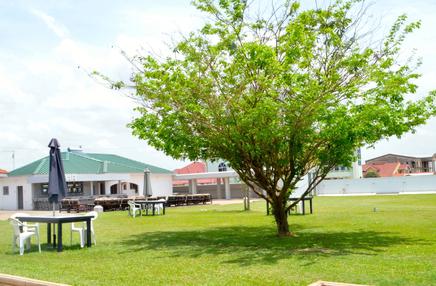 Nii Afotey Brutu II Avenue,
Adjiringanor, East Legon
Accra Ghana
Telephone:

+233 249028967

+233 543613665

+233 244408871

Email:info@accraluxurylodge.com
—–
Aziza Island is an exclusive tropical island wedding venue based in Ada Foah, Ghana, West Africa. Aziza Island is dedicated to hosting prestigious wedding events within a tropical Island setting.
Aziza Island is one of Africa's best kept secrets. Its unique location at the Volta Estuary boasts picturesque and breathtaking views making this the ideal choice for any destination wedding.
Private hire of this exclusive venue includes sole use of our guesthouse, luxury yacht and access to a host of complimentary services. We also provide a dedicated wedding consultant to assist with pre-planning and activities throughout your big day.
So if you're looking for a dream wedding location be sure to get in touch.
At Abuesi Beach, we make it easy for you. Ghanaian marriage is legal everywhere in the world. We can help you with either a civil or religious ceremony. Abuesi welcomes lovers with very few requirements.
An exclusive, oceanfront setting for social gatherings, perfected with relaxed Palm Beach elegance and flawless, resourceful Abuesi Beach service. Grand and gracious spaces set privately apart – with access to the finest sweep of sun-splashed beach at Abuesi.
Abuesi Beach on-site expert will work with you or your Ghana Wedding Venues consultant to reserve your dates, plan the schedule of events, and coordinate all food and beverage details, from menu design to linens, as well as assist with other aspects of your wedding experience at the Resort.
Moree Beach Resort is the home for our guests and customers. We have beautiful bedrooms all furnished with items made in Ghana.
There is a bar and a restaurant with a large menu of both Ghanaian and various foreign dishes. The restaurant has a seating capacity of 200 persons. There is also a conference room with a capacity of around 45 persons.
The Moree Beach Resort is located on a site directly on the beach in the little fisher village of Moree, just outside Cape Coast – the heart of Ghana's tourism.
Moree Beach Resort can arrange all your programmes like weddings, birthdays, funerals etc.
We may also organize special programmes which will be advertised. Like concerts, themes with food and drinks, cultural activities etc
This remarkable hotel, the Golden Tulip Kumasi City is a first class African style business hotel set in extensive tropical gardens in the central business district of the Ashanti regional capital in Kumasi. Kumasi is the capital city of the Ashanti Region, a very important and historical centre.
The hotel is equipped with facilities such as a forex bureau, lounge bar, Drive VIP bar, swimming pool, tennis courts, a shop and casino. Our meeting and banqueting facilities are ideal for corporate business meetings, presentations, wedding receptions, birthday, anniversaries and other social events.
Miklin Hotel Limited was established in December 1996 by Mr. Michael Nsiah and Mrs. Linda Nsiah. The name MIKLIN is actually derived from MIKE and LINDA. The establishment of the hotel was driven by a desire to introduce a new kind of service into the hospitality industry and to help promote tourism in the country to make it the 3rd foreign exchange earner. The hotel which started with 37 rooms and a conference hall was extended to have 10 additional rooms and a 150-seater Banquet Hall to cater for birthday parties and wedding receptions.
JOFEL CATERING CONFERENCE HALL
JOFEL Catering Services Limited like many Institutions, started as a very small scale snack shop in 1982 at Roman Hill in Kumasi. After a short span of its inception, management had to include lunch and dinner services following persistent request by patrons.
For your meetings, conferences, receptions or any type of event, we have a floor space for up to 1200 people with commensurate convenience.
Excelsa Lodge provides a stress free environment for business, associations, meetings, events. If you are looking for the best facilities in Kumasi for any function contact us and we will provide you with unbeatable prices guaranteed.
For weddings and other social events, there is no finer location than Excelsa Lodge.  Our outdoor courtyard, bar, restaurant facilities are ideal for both Ghana Wedding Venues ceremonies and wedding receptions as well as other events such as  dinners, parties, reunions and more.
When you decide on a hotel wedding, our planners plan on making your wedding a dream come true by making everything perfectly yours. Every flower. Every morsel. Every song. Every moment.
A perfect wedding means different things to different people, but they all want the same thing. Joy. You'll be glad to know, your hotel wedding means the same to us at Royal Lamerta Hotel.
Indulge yourselves and celebrate your wedding ceremony in high style.
Share the joy with your family and friends during the wedding. Our highly trained Professional Wedding Coordinators will give you the personal attention you deserve for YOUR SPECIAL DAY! The wedding of your dreams! Let's Celebrate this very Special Moment of your Life!
Hotel Joecarl has the best facilities in Tema to ensure that "Special Moments" becomes treasured memories. Attention to detail is our hallmark, whether it is for a romantic Honeymoon Weekend, small parties for Weddings, Birthdays, Retirement and Graduations.
 Our attention to the little details extends to all types of receptions and social events – from the larger functions, to smaller social occasions that honour special moments and personal achievement.
Chances Hotel is located in Ho, the capital of the Volta Region of Ghana.
Chances Hotel provides you with an excellent base to discover the numerous sights of the Volta Region.
Our modern, pleasantly furnished Conference Centre has facilities for 200 or more delegates. Our location, a capacity of 120 rooms, modern telecommunications and up-to-date facilities for business requirements – make our Conference Centre the ideal venue to hold all types of functions: large or small, formal and informal.